Networking Makes the World Go Round – Relationships Foster Success at Lexitas
Let's say you need a handyman for several projects around your house, as I recently did. You may be the type to go to the Yellow Pages (like anyone still has these laying around) or the online Yellow Pages, but more likely you consulted HomeAdvisor or Angie's List. Then you fill out the online form or call them (and since nobody responds you leave a message). I called three and filled out two online "contact" forms three weeks ago – and you guessed it: nothing! So, I emailed a handful of local friends (made through networking) in the clinical research industry and asked if anyone had a reliable handyman they would be willing to refer. One person did and then things moved quickly: I contacted that person, received a response within 10 minutes, and met him the next day to review the required jobs. He came to the house the following Monday and completed all the work by Wednesday. As an epilogue, the work has been done for two weeks now, and I still have not received a call from any of the other companies. NETWORKING – you should not live without it.
Networking sounds complicated, but it's not. You are probably doing it already and may not even know. If you're not doing it, you should and I'll show you why. But first, let's define "networking":
(noun): supportive system of sharing information and services among individuals and groups having a common interest
(verb): cultivate people who can be helpful to one professionally, especially in finding employment or moving to a higher position.
Boiling it down more simply, couldn't we just call it "communicating" or "interacting" with others? Yes, but I think that simplifies it too much. What makes "networking" more than just interacting are the transactions that occur. The transactions come about through the effort put into maintaining one's network.
Networking is demonstrated equally well in the CRO space. We've all said at some point, "how small the clinical research industry is." Then consider the even narrower slice that is the ophthalmology clinical research segment. Lexitas Pharma Services was formed in 2011. Virtually all of the company's success to-date has been due to its network of strong relationships with physicians involved in ophthalmology research and its network of former co-workers. Most of the new products in early development in eye care are being created by small companies. As these companies contact key opinion leaders in ophthalmology research and describe their development plans, invariably the investigators recommend Lexitas. I suppose we used to call this "word of mouth" but that sounds too happenstance. Lexitas puts a lot of effort into cultivating and maintaining relationships with members of the ophthalmology clinical research industry.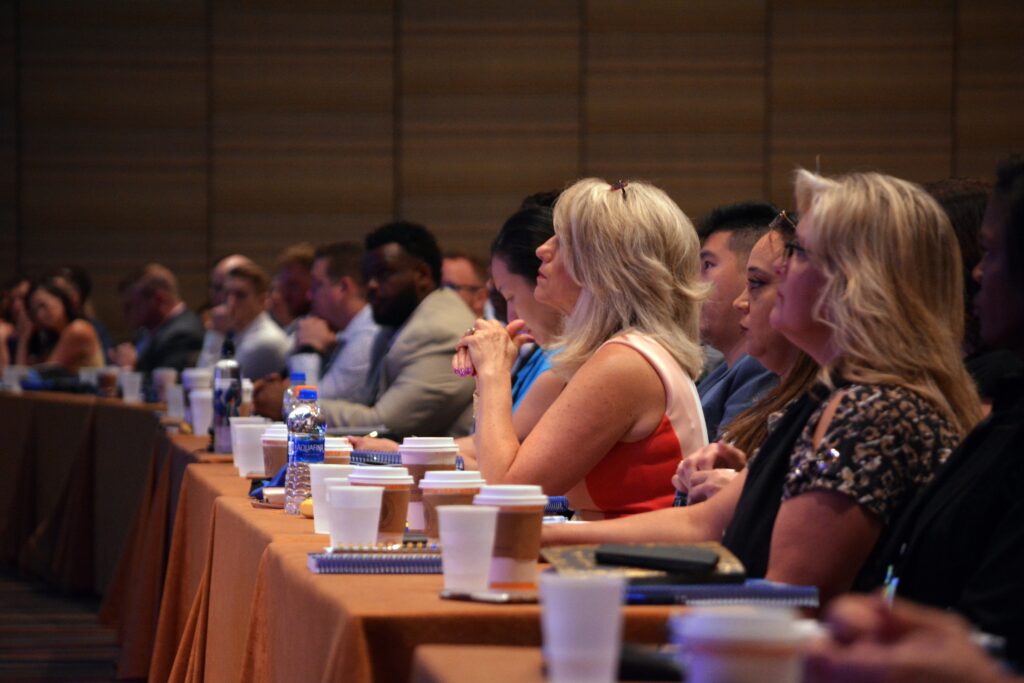 For five years, I've been involved in leading workshops at the DIA annual meeting on networking, and during one session, we asked the question as to how the attendees landed their current jobs. Around 80% of attendees secured their roles via networking as opposed to online applications. Networking is how you get connected to others, which can help your business, solve a problem at work or home, or secure a new job. I saw this phrase which sums it up nicely: not networking = not working.
Do not look at networking as a one-way street or you won't be networking for very long. The verb definition of networking can be interpreted as exploiting a relationship with others for your gain. My strong belief is that effective networking must be undertaken as a two-way street. Do not cultivate people to help you toward your goals without being aware that you must help them as well. Porter Gale, in her book "Your Network is Your Net Worth," describes networking and relationships not as transactional items but as generosity toward others. She uses the phrase: "give, give, get" meaning, do two things for others and you will get something in return.
At Lexitas, our conviction is that we need to continue to "give, give" to maintain and grow our business.
Chris Matheus, Executive Director of Business Development