George Magrath: Lexitas 2023 – Our Vision for the Coming Year
An interview with Lexitas Chief Executive Officer George Magrath, M.D.
2022 was a big year for Lexitas. The company grew substantially since being acquired by a QHP Capital. What are your priorities for Lexitas in 2023 and how will that impact customers?
The QHP investment is an exciting opportunity for us and I think it will really impact our customers in a positive way. It has already allowed us to hire many talented and experienced executives, CRAs and project managers. Real experts in their respective fields who can deliver tangible business outcomes for our customers and partners. We went from 130 employees at the beginning of the year to over 180 employees now, and we plan to continue our growth next year.
As part of our growth strategy, we are also in the process of adding to our infrastructure and resources to support increasingly complex, global late-stage trials. For example, we are in the process of developing a simulation-based ophthalmology training initiative. It will be a unique and cutting-edge way to train our people.
"What made Lexitas great to work with in the past will remain in the future, but we are actively adding new capabilities."
We have brought in a new CTMS and are working to modernize our back-office systems. This strengthens our ability to provide robust analytics and tracking within our studies. We are also developing solutions to support patient identification and recruitment at the site level. All of this ensures that we can conduct more efficient studies.
In addition, the Lexitas Reading Center is a unique offering among ophthalmology-focused CROs and we've increased our investment here as well. We can better deliver both standard endpoints and exploratory endpoints. We use machine learning to help in the evaluation of endpoints, as well as evaluate inclusion and exclusion criteria to identify patients most likely to improve with a given therapy.
It's quite an exciting time and customers are already experiencing positive changes from these upgrades. And it helps that we are building on our strong existing foundation. What made Lexitas great to work with in the past will remain in the future, but we are actively adding new capabilities.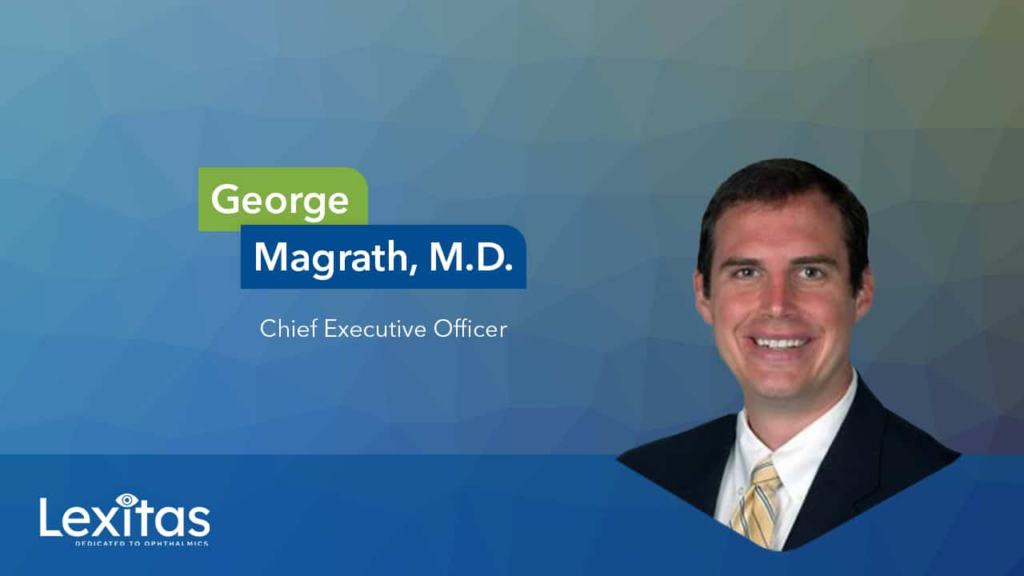 Why did Lexitas choose to partner with QHP?
Most importantly, QHP's vision is aligned with ours: to streamline the ability to bring new ophthalmology cures to market. Unlike many other private equity firms out there, QHP is a growth investor. They focus on building winning healthcare companies that help bring new medicines to patients, reduce the cost of care, and improve patient quality of life. And that is exactly what we are trying to achieve at Lexitas.
The other reason we really liked QHP is that they have had a successful track record. Their investments in other CROs and life sciences companies have allowed those organizations to deliver real value to their clients. And some of their portfolio companies accomplish it while also being in the INC Best Places to Work list. They have low employee turnover and high employee satisfaction. We're excited about this because it's a real model for us.
So what should customers expect?
Our investments allow us to expand our services and offerings to our clients. We've traditionally focused our trial services on eye studies in the United States. But as clinical trials and ophthalmology have become more global, we're now in the process of implementing strategies to support more studies in other parts of the world as well.
Going forward, I also expect to build out an more complete, end-to-end offering for Lexitas, including regulatory, strategy, and consulting services. This is based on market need as well as what our customers have expressed to us.
You mentioned that there will be things that remain the same.
I think it's important to point out that what made Lexitas unique in the past will also remain constant in the future. We think of ourselves as the people-centric CRO. I know that our customers love the connections they have with our senior executives and that won't change. Our project managers and CRAs will continue to provide personalized services to our clients. We will continue to provide that personal touch that our clients love.
It also truly matters that we have an extensive network of sites and strong relationships with ophthalmology investigators. It's been a traditional strength of Lexitas, and one that we continue to invest in and develop.
What's your vision for Lexitas?
There are enormous challenges in the world of clinical trials. It's well known that only about half of phase 3 studies meet enrollment requirements. I don't believe the status quo is going to be sustainable going forward, especially considering the emergence of complex gene and cell therapies. To succeed, medical innovators are going to need CRO partners that are competent, efficient, and innovative.
I think that's where Lexitas can be part of the solution. Our focus on innovation will help streamline the delivery of novel therapeutics to patients. I want people to think of Lexitas as the natural and preferred partner in ophthalmology clinical trials, and I want us to also be the best employer to work for in this field.
What are the attributes you seek for new employees?
As I mentioned before, we're a people-centric CRO and I think that's what makes us different. Our employees are by far our most important asset. We're hiring for quite a few roles and are looking for people who are experts in their respective fields. Most importantly, I want them to be deeply passionate about helping customers and patients.
I also want to stress that we truly value diversity, equity, inclusion (DEI) in our hiring process. Building inclusive trials starts with having inclusive hiring practices. Not only is it the right thing to do from a social point of view, but it also impacts health outcomes. The data is clear: almost 20% of therapeutics have demonstrated differences in exposure or response across racial and ethnic groups, leading to real-world differences in health outcomes across populations. That's why it's important to design inclusive studies that take these factors into account. And the FDA is increasingly looking at this as well during the approval process. So it's critical that we hire diverse employees who can help us design better and more inclusive studies.
With that being said, I encourage anyone who is interested to check out our career page. We may just have the perfect spot available for you.


Watch: AI helps identify patients likely to respond to ophthalmology treatments during clinical trials