Joanna Williams – Ophthalmology Clinical Trials Predictions for 2023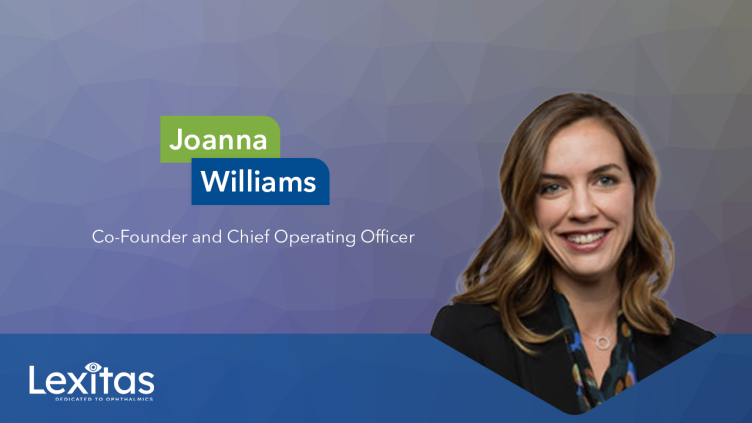 What's Happening In Ophthalmology Clinical Trials – Predictions For 2023
Preparedness and adaptability are critical to the success of ophthalmology clinical trials. Our four-part "Predictions For 2023" series aims to give you a glimpse of what will likely happen in the coming year, and how you can be better prepared.
Clinical Operations. By Joanna Williams, Chief Operating Officer
More accessible trials
Making clinical trials more accessible will be a key theme for 2023 from a clinical operations perspective. Patient enrollment has always been a challenge. But as ever more complex therapies are introduced, sponsors and CROs will need to figure out how to increase both enrollment and retention.
Decentralized trials and remote assessments are gathering more attention, but they come with distinct challenges. For instance, ophthalmology trials generally require that a trained person looks directly into the patient's eye. New tools and apps for home-based eye assessments are coming to the market, but still have significant limitations.
If a patient does have to come into the clinic, it requires a driver and/or caretaker to bring them to the appointment. Unfortunately, this is a common limitation to getting subjects enrolled in a study in the first place. So we have to ask, how can we make the study more accessible and get more patients to enroll? It's a discussion that CROs should be having.
Bringing studies to patients is one possible solution. But even here, the industry needs to be more innovative in its thinking. Rare diseases, such as ophthalmology, only have a few patients available and they may not live anywhere near the particular clinic that is conducting the study. Mobile ophthalmology clinics, where the clinic comes directly to the patient, is one possible solution if the patient resides within a reasonable geographic distance. For longer distances, it's a more challenging issue.
Prioritizing hiring and training
In 2023, we'll see CROs spend more time building their own talent development programs. It's widely known that recruiting qualified employees to manage and execute clinical trials is one of the biggest challenges in the CRO space. Each study has its own unique requirements, which means that there is no one-size-fits-all type of CRA or project manager. Matching the right fit and skill sets and experience level of people with a particular project is a constant challenge. You heard Tony mention this already, but many CROs are struggling to fill roles and find talent. In fact, many can't hire fast enough to fill demand. The CROs that can be creative and invest in solving this problem will come out ahead.
The challenge is particularly acute for specialty CROs. Sponsors rightfully expect more from a specialty CRO than from generalist ones. At Lexitas, we are focused on building and retaining team members with ophthalmology expertise among our clinical teams. We have been very successful in attracting talent with substantial clinical and ophthalmology experience to date. But looking to the future, we will invest in our own training and development program to reduce our dependency on finding talent externally.
Check out Lexitas' CEO Dr, George Macgrath Goals for 2023 here.